Till about a few weeks ago, every Friday, I excitedly looked forward to getting my hands on a particular supplement of a particular newspaper. This weekly supplement lists major events scheduled during the coming weekend, and sometimes even lists timings of events scheduled during the week. While this paper helped me plan my weekend in advance, it also helped me prioritise my options from the many choices of leisure activities available. However, many a times it so happened that the newspaper would go to some neighbour's house on invitation, to never make a comeback and later I would be left checking different sources to get access to sundry details – play timings, food festival schedule, exhibition location, etc., etc., but not any-more, for now with the launch of Delhipedia mobile app, accessing and exploring Delhi's many hues is no longer a cumbersome pursuit.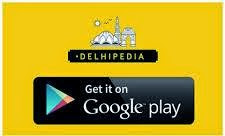 During a recent gathering of travel bloggers  at Delhi's popular Kunzum Travel Cafe, Mr. Arjun Pandey, the man behind the idea of Delhipedia spoke at length about the relevance of an application as exhaustive as Delhipedia. He was of the view that with digitization and technology playing a huge role in our day-to-lives, an application that could be a one-stop-shop for all Delhi related information was the need of the hour, for it will play a huge role in bringing Delhi closer to its people. And here we are not just talking about Delhi that everyone knows of, but also it's lesser known marvels.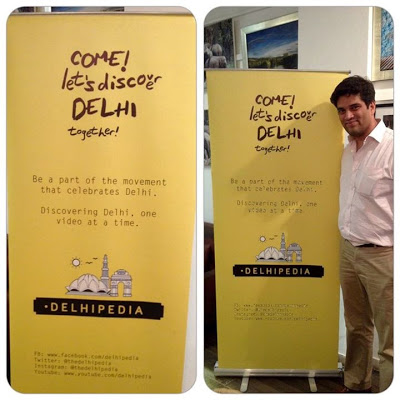 Delhipedia, as many of you would already know, is a youtube channel and a digital magazine that brings alive the true essence of Delhi and its magnificent culture. An encyclopaedia on Delhi in every sense, Delhipedia already has a massive presence on various social media platforms and now with the launch of the its mobile app, it has provided a one stop solution for all looking at exploring the city beyond the glitzy and renowned  landmarks. With help of this app, one can not just visualize the best of Delhi one video at a time, but also it has would be a great tool for people who are always on the lookout for new things to explore and experience in the city.
To know more about Delhipedia and it's mobile app, and you can also connect with them on various social media platforms like facebook, twitter, instagram and of course YouTube.