"A real building is one on which the eye can light and stay lit." Walking down the old town area of Bhubaneswar, this iconic observation on architecture by the famous American poet and critic Ezra Pound rings true as you soak in the magnificence of the temples dotting its many lanes and bylanes.
Referred to as Mandira Malini (garlanded with temples), Bhubaneswar has an array of mesmerizing temples that bear testimony to the architectural styles of the various dynasties that have ruled this land. Of the 2,000 temples rumoured to have been built, only a quarter or so remain.
Exploring all of Bhubaneswar's temples calls for a luxury of time, and if there is not enough of it handy, these temples listed here make for a must-visit to get an understanding of the architectural richness of the city.
Ananta Vasudeva Temple
Standing right on the bank of the holy Bindu Sagar lake in old town part of Bhubaneswar, Ananta Vasudev Temple has a unique claim to fame amongst the many temples in the city.  Ananta Vasudev is unique in that it is the only temple dedicated to worshipping Lord Vishnu in Bhubaneswar.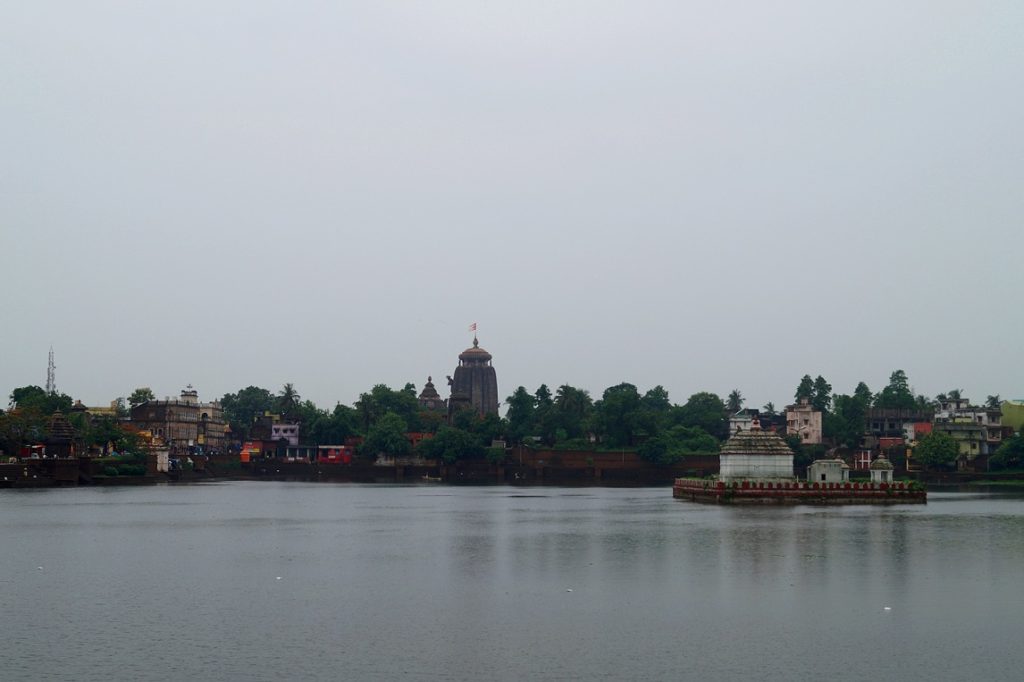 Built in the 13th century, the temple has idols of Lord Krishna, Balarama, and Subhadra in its sanctum sanctorum. However, legend has it that the temple originally housed an idol of Lord Vishnu in the days of yore. The temple is not just popular for the decorative motifs on its exterior walls, but also attracts visitors for a glimpse of its buzzing kitchen, where many local delicacies are cooked. These delicacies are both served and sold as Prasad to the visiting devotees.
Lingaraj Temple
The largest of all temples in Bhubaneswar, the Lingaraj temple with its spires soaring into the sky is a sight to behold.  The temple, one of the most revered and celebrated temples of India, was recently in news on account of Prime Minister Narendra Modi's visit.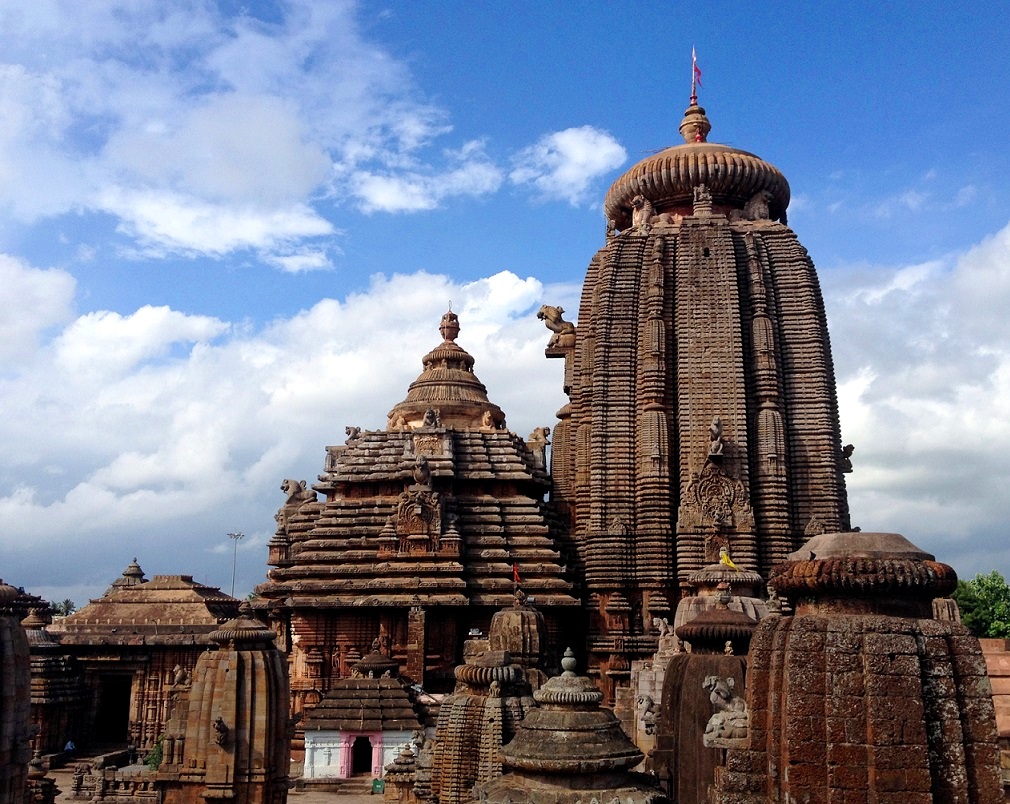 Dedicated to Harihara, the combined energy of Lord Shiva and Lord Vishnu, this temple complex makes for a striking specimen of Kalinga temple architecture, thus earning for itself a place in every visitor's itinerary. Entry inside the temple is barred for non-Hindus, however, a beautiful panoramic view of the temple from a strategically located viewing deck next to the temple wall makes up for this little hiccup.
Mukteswar Temple
While Lingaraj Temple impresses devotees and visitors with its grandeur, Mukteshwar Temple wins over people with its exquisite design and perfect proportions.  Built out of red sandstone in the 10th century, this temple, like most temples in Bhubaneswar, is dedicated to Lord Shiva.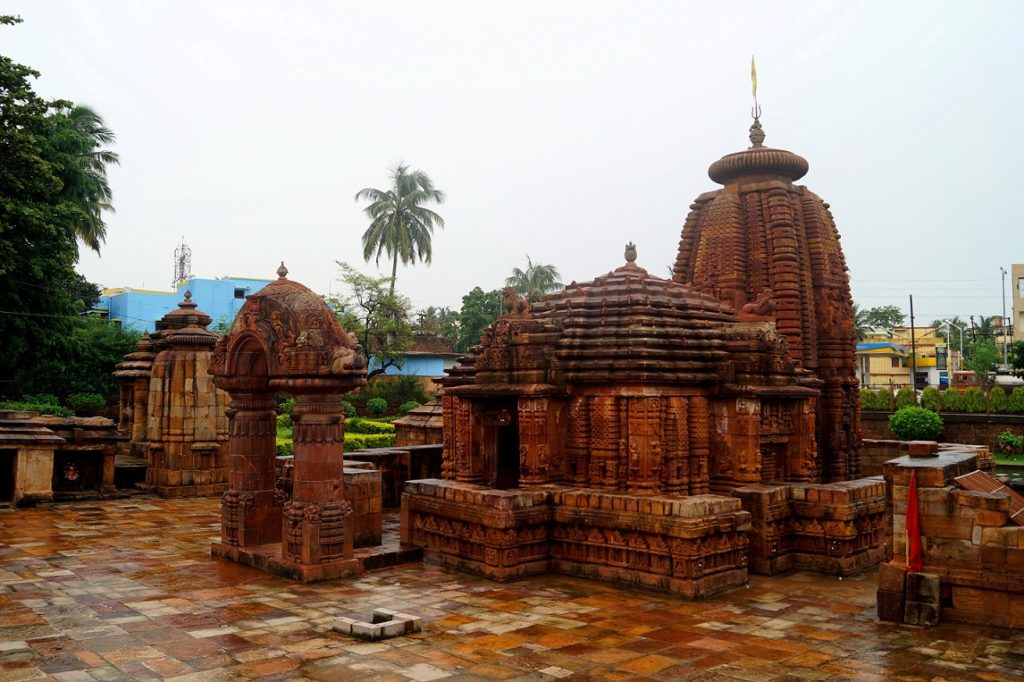 Famous for its decorated toran archway, this temple is easily one of the most visited temples in the city, leaving architecture lovers enthralled by its graceful standing.
Parashurameswar Temple
A 7th-century monument, Parashurameswar Temple is one of the oldest Shiva temples not just in Bhubaneswar but also in all of Odisha. The temple is famous for its unique sculptures of 8 planets adorning its door. Minutely carved figures of gods and goddesses and ornate 'chaitya' windows with religious icons carved on them make this temple a delightful stoppage for design enthusiasts.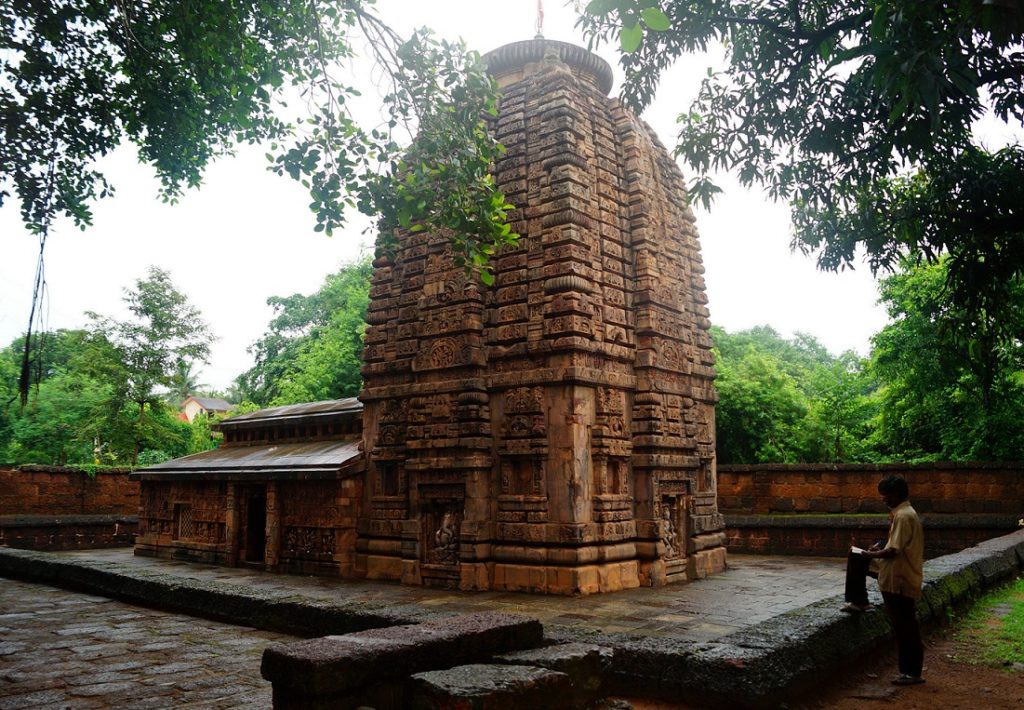 Rajarani Temple
Built around the 11th century, the Rajarani temple has an air of mystery about it. After doing the rounds of many temples dedicated to Lord Shiva, it is quite surprising to arrive inside this temple premises and learn that it is not a living temple and the sanctum sanctorum does not house any deity. However, the niches adorning the walls of the temple do have carvings depicting scenes from Lord Shiva's marriage, and other sculptures of Parvati and Lord Shiva as Nataraja.
While the name Rajarani sounds exotic to the ears and holds the promise of stories of some king and queen of the bygone era, the temple actually owes its nomenclature to the red and gold sandstone, which is locally called Rajarani. Some trivia!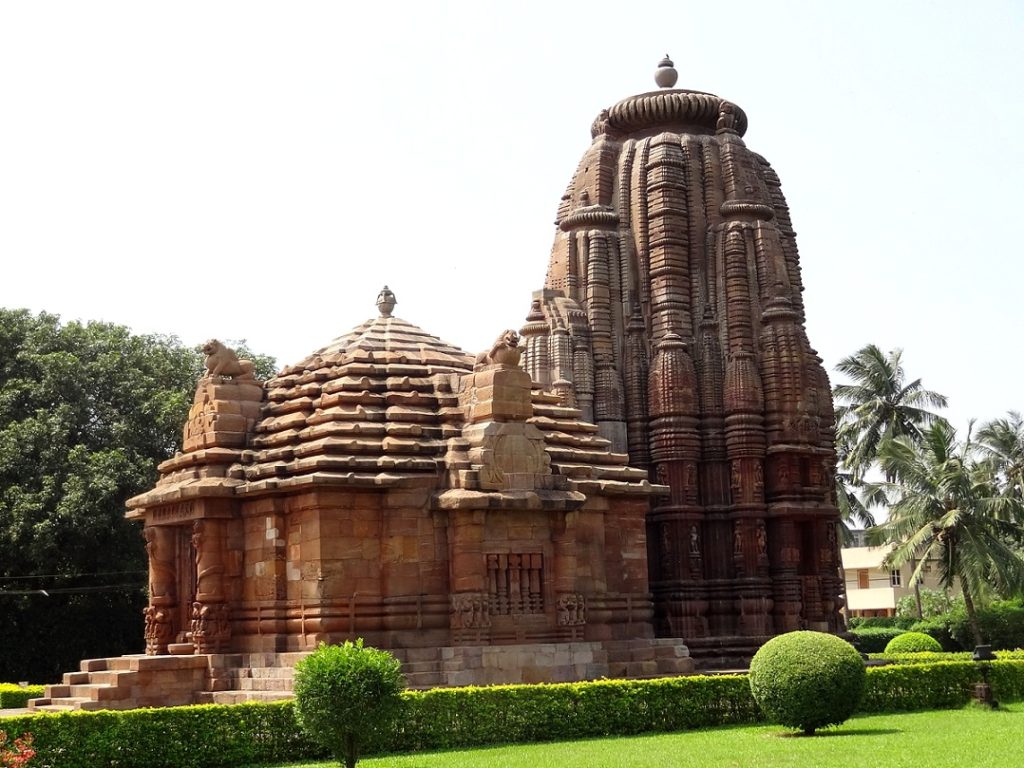 Rajarani temple's another claim to fame is the erotic carvings on its wall, which apparently served as an inspiration for the architecture of Khajuraho temples. Yes, you read that right. Many historians believe that Rajarani temple's architecture and carvings inspired the design of temples in the Khajuraho Temple complex. No wonder the temple is also known as 'Love Temple' and is a favourite with visitors from both India and abroad.
These temples are just the proverbial tip of the iceberg so far as Bhubaneswar's architectural richness is concerned. So till the time you embark on a full-fledged temple trail in and around the city, soak up the architectural aesthetics of these specimens. Who knows, maybe they will thrill you enough to warrant a leisurely visit sooner than later.
---
This article was first published in the January 2018 issue of Air Asia in-flight magazine Travel3sixty.
You can read it here.