Okay friends, I was supposed to post this long ago, as I had promised in
my last post
, but a long bout of cold (and lethargy) kept me from doing anything productive. But better late than never, so here I am with photos from the vibrant Discover Thainess campaign's India launch that happened in Mumbai last month.
Striking recreation of the famous Amphawa floating market!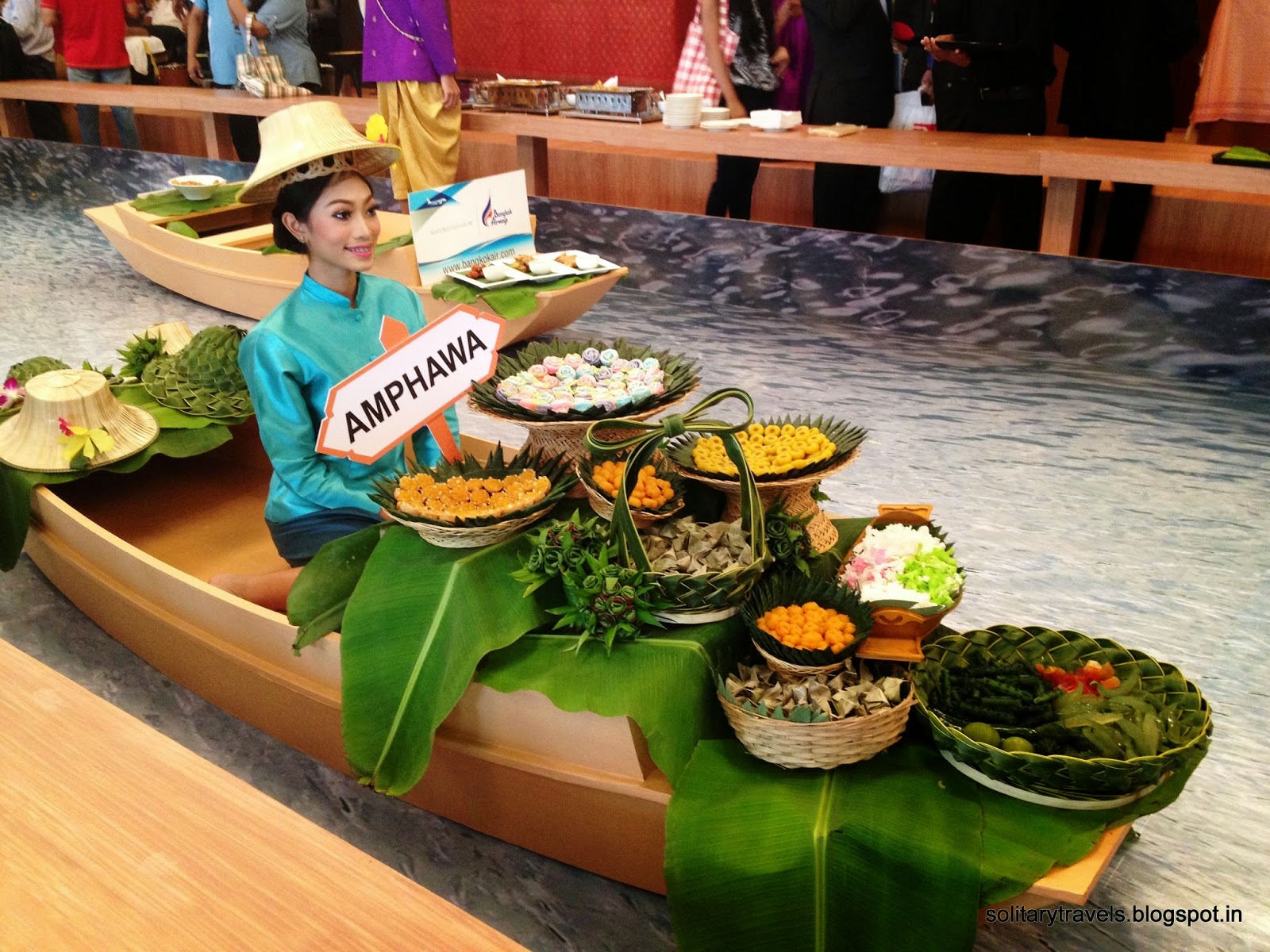 Boats laden with mouth watering goodies! How I long to experience shopping at a real floating market.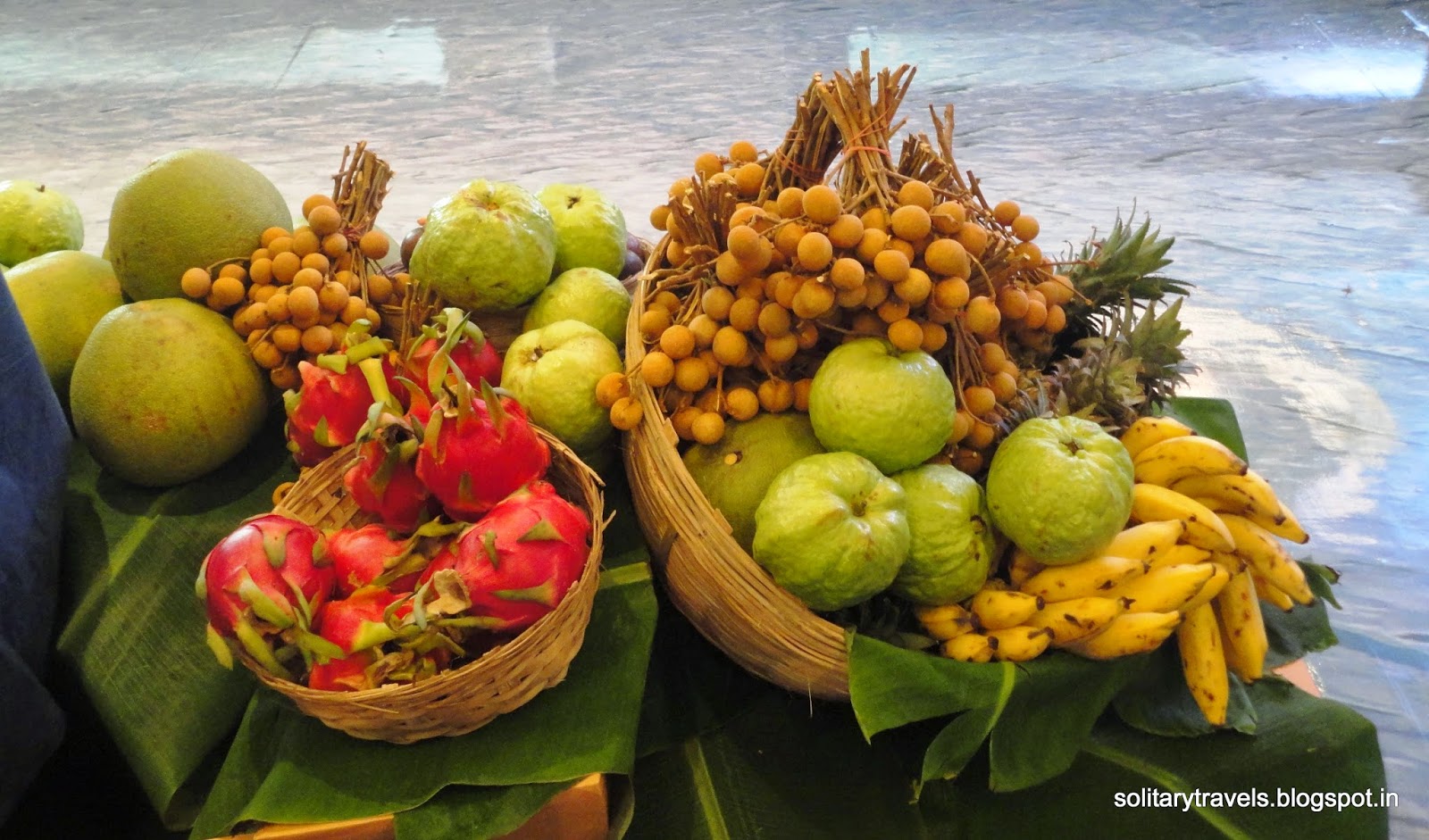 I had some generous helpings of those guavas 🙂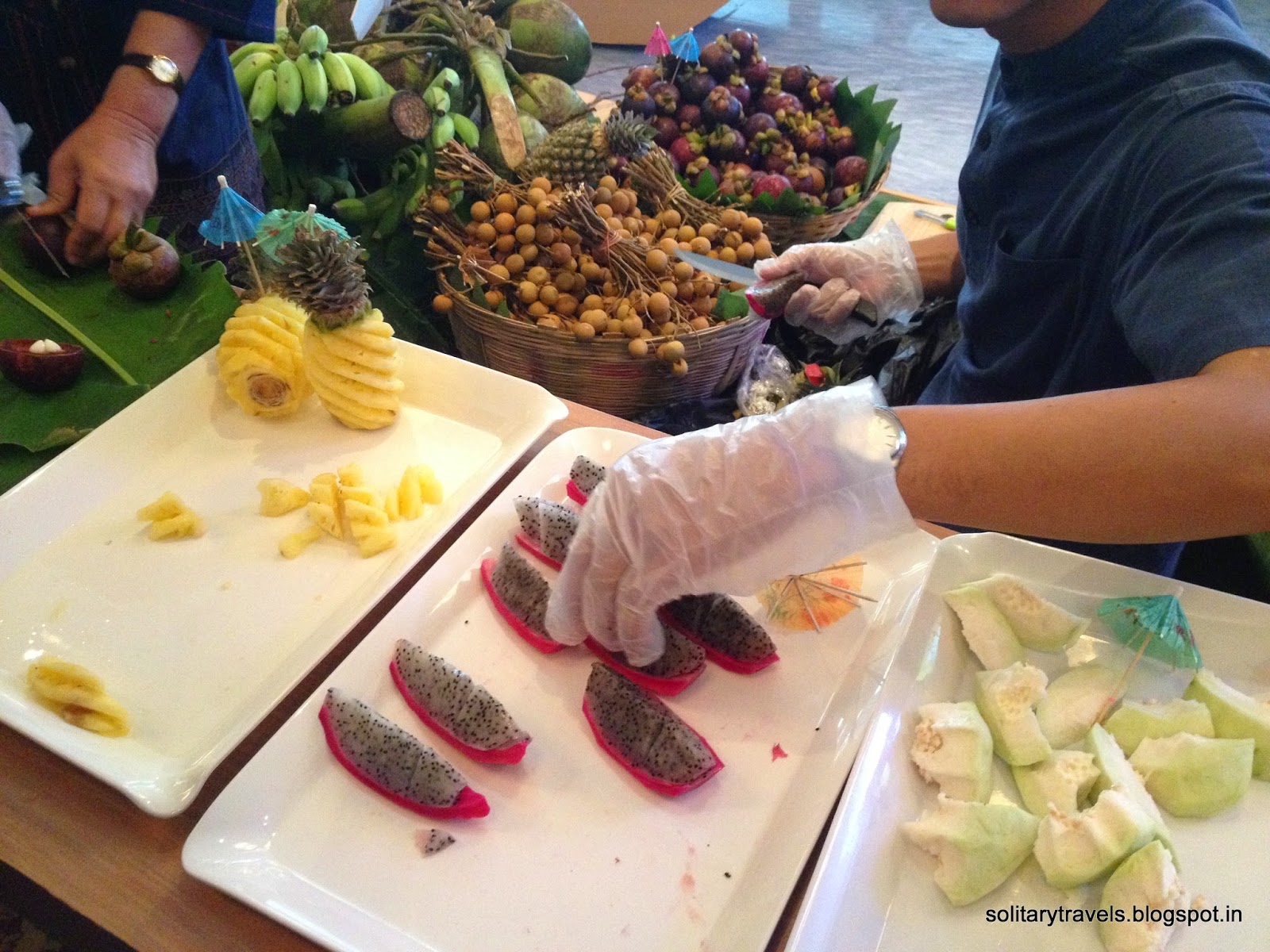 Now that's some of the best guavas and dragon-fruits I've ever had!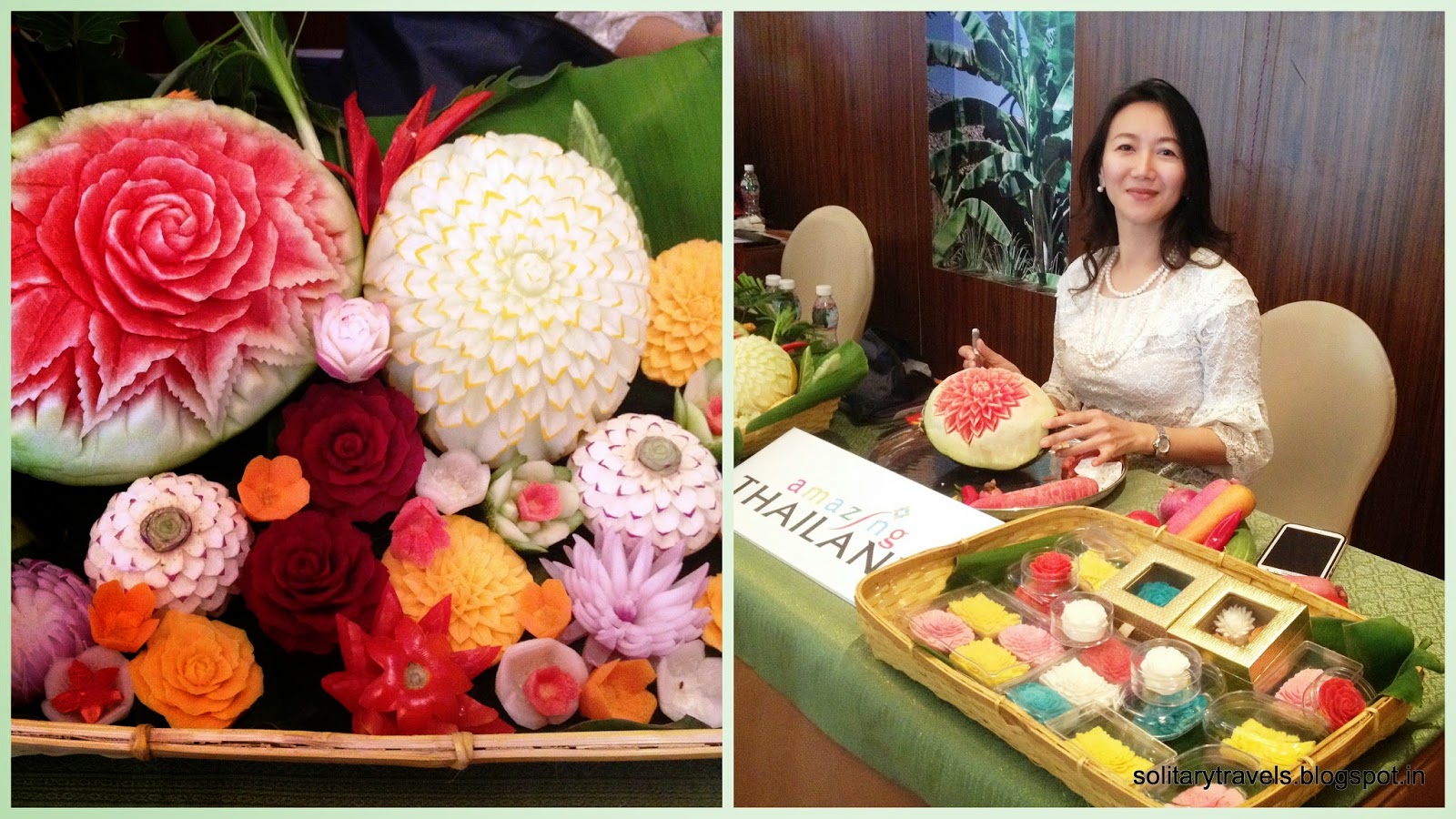 Intricate carvings on fruits and vegetables!
If you are interested, you can learn this fine from the Thai experts.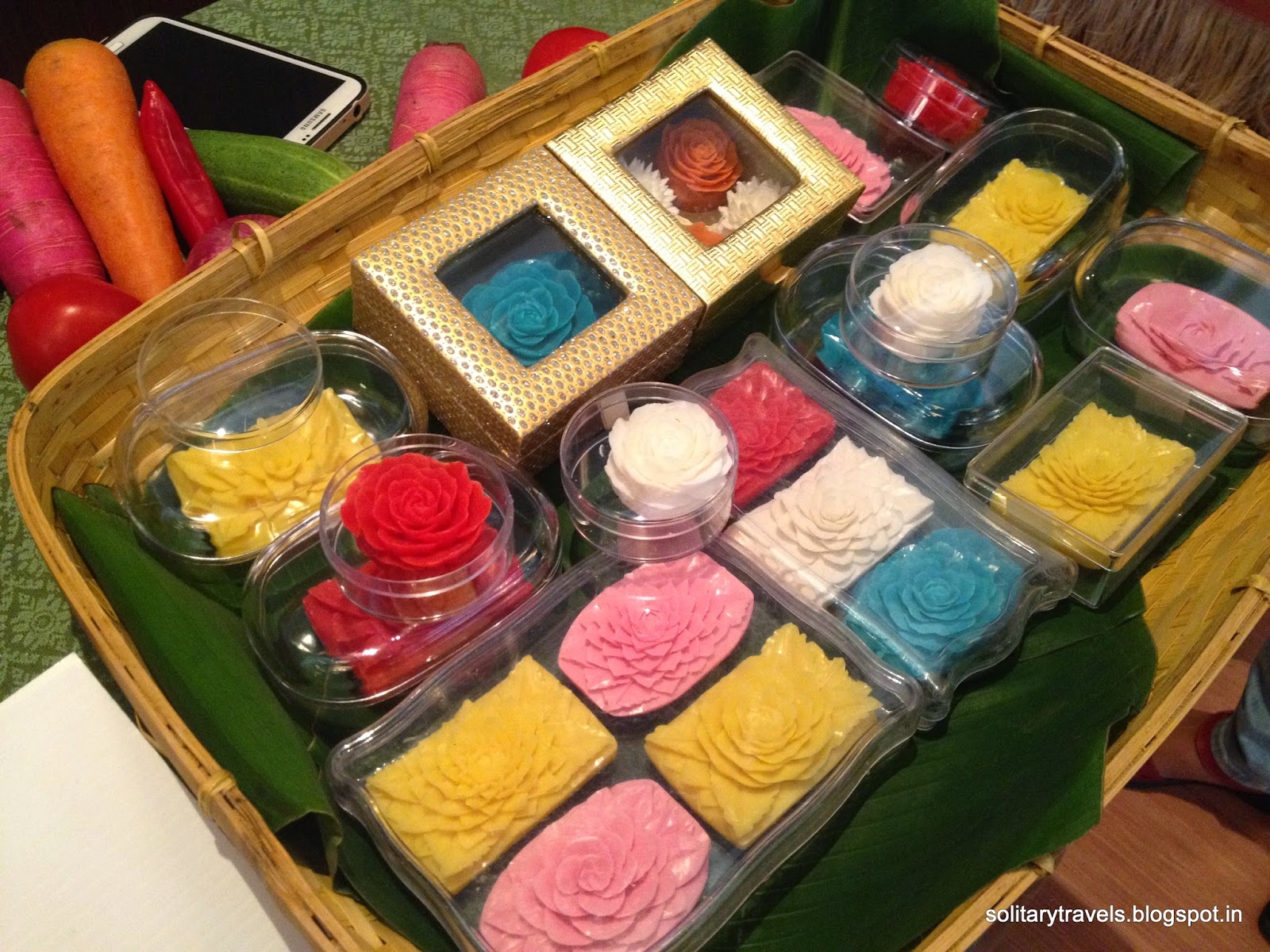 Carving on soap pieces! They make exotic gifts!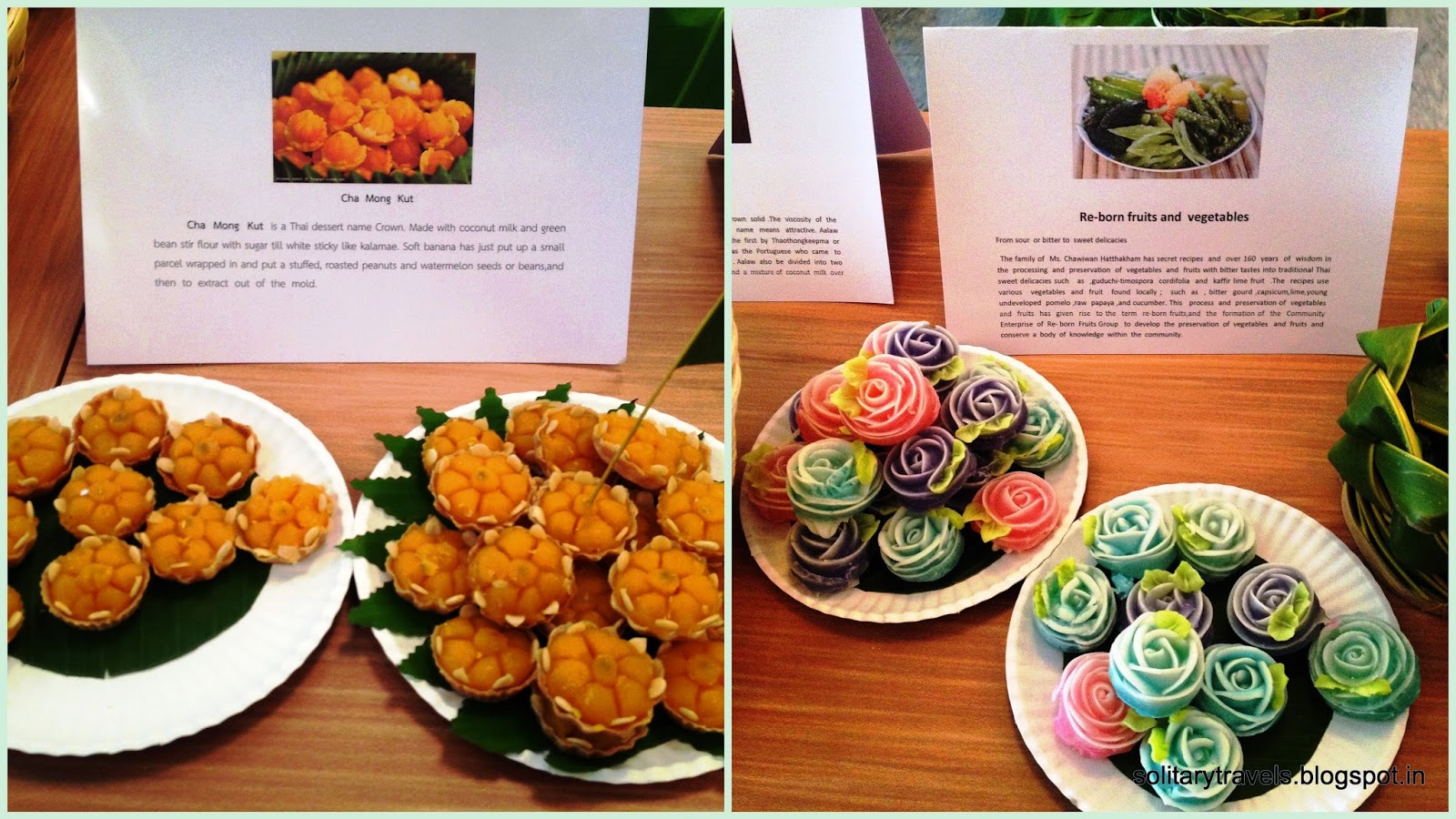 Colourful Thai mithaais!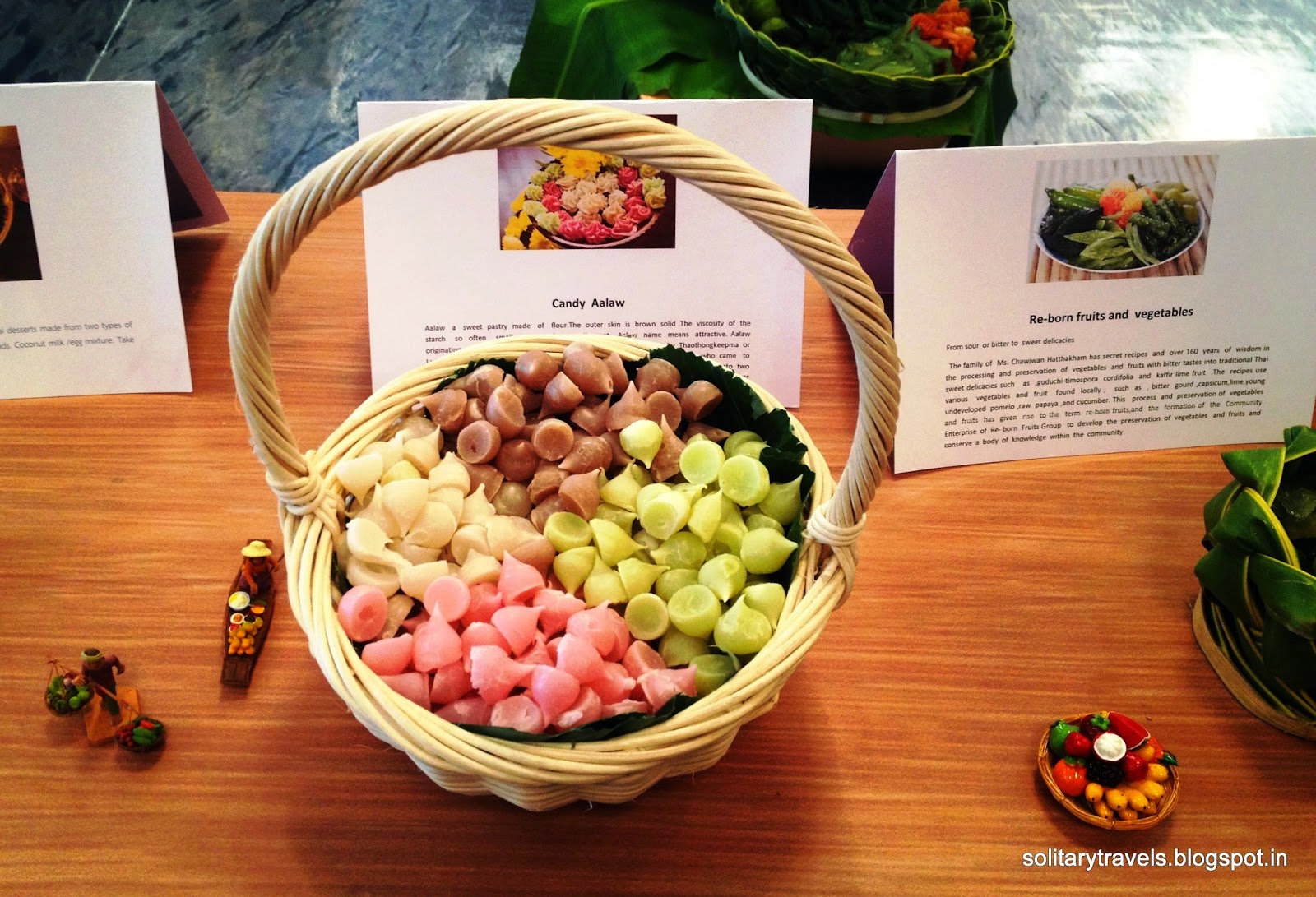 Thai candies. I ate far too many of them.
That's it for now! Hope you liked the photos, and if you did , then there are some more photos of these mouthwatering,
colourful delicacies coming up in the next post. Also I was able to record some brilliant display of Muay Thai skills showcased at the event.
That video too will feature in the next post. Stay tuned! 🙂